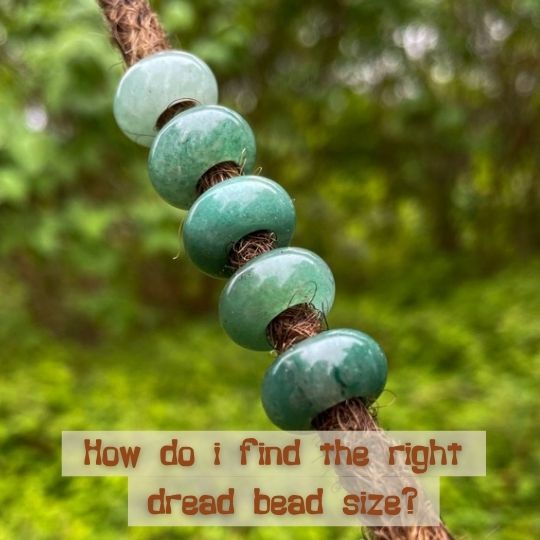 What size dread bead do I need?
We often get the question "what size beads will fit my dreads? This guide will help you out, so you know exactly what size bead to order.
How to measure the thickness of my dread:
You twist your dreadlock, so it is tight. Then take a ruler or measuring tape and measure how thick your dread is. Remember to measure the part, where you consider placing the bead. Due to the fact, that your dreadlock maybe varies in thickness. So if you dreadlock is 0,8 mm, then you need to find a bead with a hole size around 0,8mm. If the dread bead hole size is to large, then it will slip off your dreads over time. Generally speaking, larger beads can often be worn further up, whereas small hole beads may sit more towards the end of your dreads.
Another solution is to choose adjustable beads, they open and close around the dread. So, you do not need to worry about the size of your dreadlock.
After washing your dreads it's a good idea to slightly shift the position of your beads so the hair underneath can completely dry.