WHAT ARE PARTIALS DREADLOCKS
Partial dreadlocks are when you have some loose hair mixed with dreadlocks. Often it is the bangs or the hair on the top of the head that is loose and then you have dreadlocks at the back or in the neck so that it loosens hair falls over and gives the mixed look.
The reason why some choose to have partial may be that you cover a little over your dreadlocks so you can both have your 'ordinary' hair to style but also to have dreadlocks inside to tie the hair up with and make some nice up do's.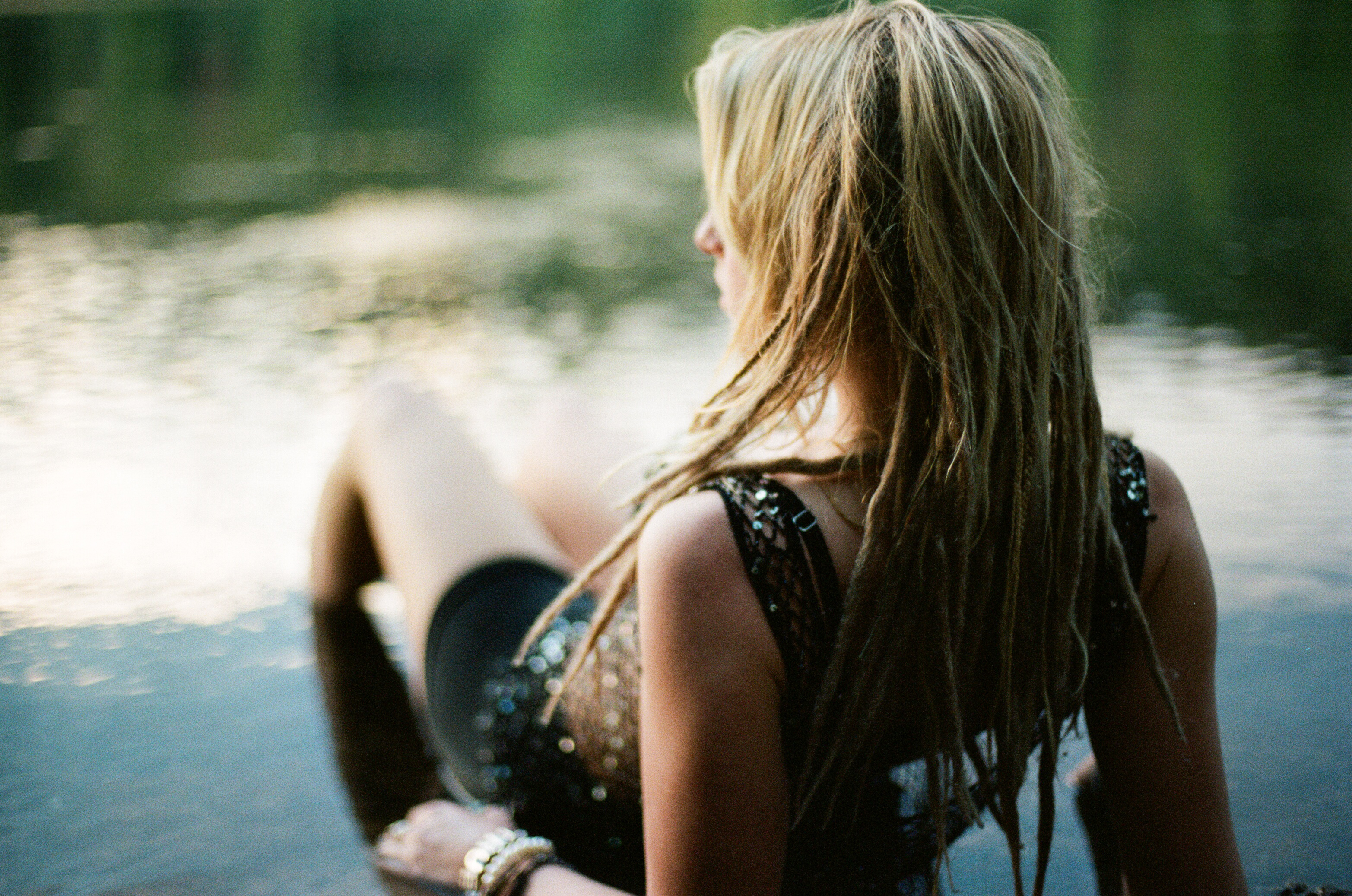 It is important to have straight sections when you have partial dreadlocks so you can easily separate your loose hair from the dreaded one. The loose hair often wants to filter into dreadlocks so you have to make sure to keep it separate when you wash it but also to get the loose hair brushed so you do not end up with a large dreadlock.
When making partial dreadlocks you can either make a section in the neck and let the loose hair fall over or you can make every other section into a dreadlock and every other you leave loose hair. That way it falls together nicely naturally, but then you have to remember to brush the loose hair every day as it will filter into the dreadlock.
Do I need to use a special shampoo for Partial Dreadlocks?

When you have dreadlocks, it is important to use a shampoo suitable for dreadlocks. This shampoo will also lend itself to the loose hair but you may need to use some conditioner in the hair where you do not have dreadlocks so it is easier to brush.
But remember not to get conditioner in dreadlocks.
When washing partial dreadlocks, it is a good idea to divide it up so that you first wash the loose hair on top and then dreadlocks. (or vice versa) Put the hair you do not wash up with an elastic band or clip in the meantime.